Bebak helped your skin meet naturalness by offering the purest form of personal care with Acıbadem Milk product. It has always welcomed you with innovations without sacrificing quality on this road that leaves naturalness and skin health. Starting off with this power, we have produced that formula that will be great for your skin. Here comes the Bebak Pharma Series!
We wanted your skin to meet the latest technology with Bebak Skin School, which we held in October. Our focus has been on the importance of skin care and giving your skin the value it deserves. In this event, as Skin School, we drew a roadmap for the right product use. At the same time, we brought you together with the power of the Pharma series.
Bebak Skin School!
Every skin type has different needs. Even if you know the structure of your skin, your focus may be on completely different issues. You should not forget that all these are not a problem, and your skin is beautiful in every way. With our Bebak Skin School event, we wanted to show you that you are the best version of yourself.
At the same time, by focusing on your personal skin problems, we welcomed you with special trainings in order to make your skin the way you want. With our skin care trainings, we wanted to bring you together with many different details such as how you should take care of your skin and what ingredients you should use. With detailed information about the ingredients of cosmetic products, we took action to protect yourself first and then your skin!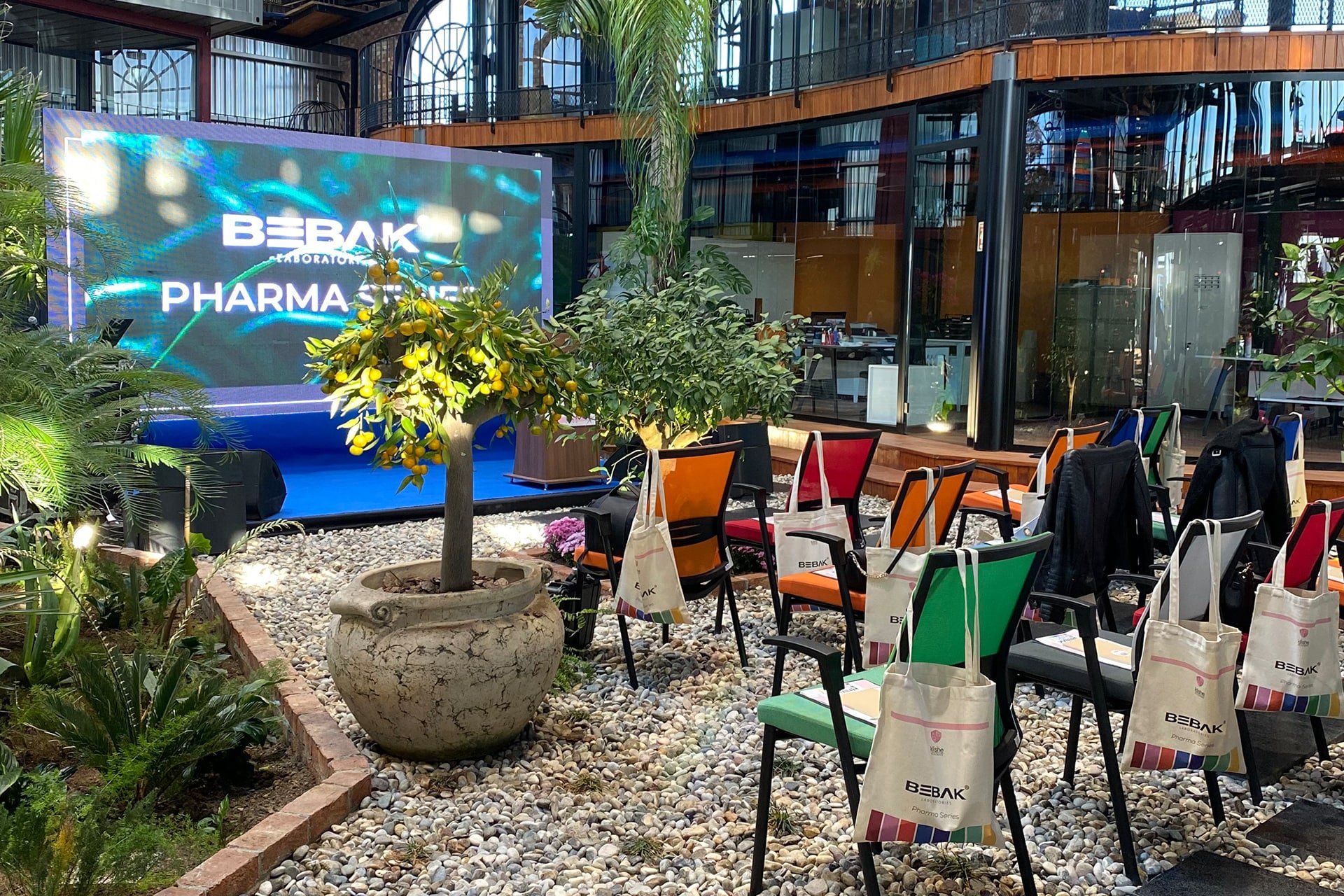 Make Your Own Serum!
With our Bebak Skin School event, we have done special studies to help you get to know your skin better. We organized a special workshop on recognizing skin type and producing suitable products for all people who attended our event. Our participants, who enter our R&D area and produce serums suitable for their skin structure, will be able to use these serums safely in their daily lives.
We have prepared special trainings for our participants, who are included in all our stages, to offer the best for their skin and to explain that they need to protect it. With these steps, you can increase the quality of your skin and gain its best form. Proper care means happy skin!
Pharma Series!
We are here with the most special series for you to get the best of your skin. Pharma Series introduced in Bebak Skin School; We have presented a brand new series to you with Vitamin C, Eye Care Serum, Ant-Aging, 4D Intensive Hydration, Pore Thihtening & Sebum Balancing, Vitamin C, Exfoliating Red, Hyaluronic Acid, Brightening Serum and Collagen Serum. With these products that you can use specially according to the needs of your skin, your problems will disappear as soon as possible.
An important day will no longer be bad because of stress acne. With our sebum balancing product, you can start a new battle with your acne and wrinkles with collagen serum. The Pharma Series was produced completely naturally by special experts. A quality production suitable for every skin problem was ensured without harming any living thing during the entire production phase. We offer and develop the best with the structures we have developed for you!